Media Great Again
Freedom of the Press is a sacred First Amendment right. Freedom from a Biased Press should be as well.
"Make the Media Great Again" Red Hats
---
*Free shipping applies to US domestic purchases of 2 hats or more. International purchases qualify above $99.
Blog
---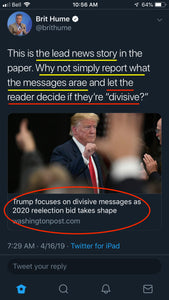 Brit Hume, American Journalistic icon, points out clear media bias as the Washington Post's lead 'news story' is headlined with opinion rather than fact. Another news director chooses personal bias over...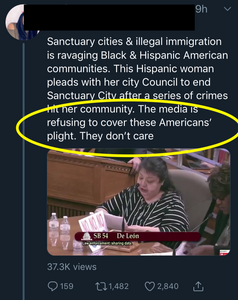 Every story has multiple sides and multiple perspectives. When only one side is told over and over again, to the exclusion to others, bias is fully in play. Wise media consumers...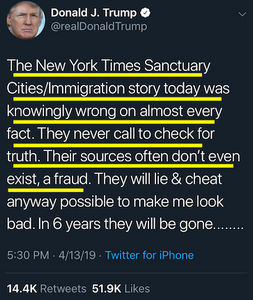 Sources have always been critical to providing legitimate news stories. Vetting sources, fact checking, and verifying the credibility of the information they provide is a basic, necessary function of any...